Nike Missile Base BA-43, Maryland
This site, located in Jacobsville Maryland, was opened in 1954 and closed in Dec 1962. It was a Nike Ajax only site, having not been chosen for upgrade to the Nike Hercules system. The site is now owned by the county school system. The administration area is being used for school offices while the launch area is being used for storage and maintenance work. At one time at least two of the magazines were being used for storage. Now only one is being used and that elevator recently broke.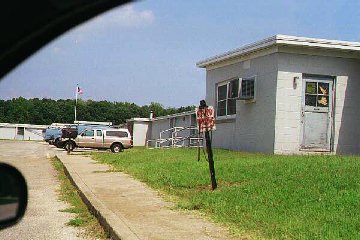 Administration area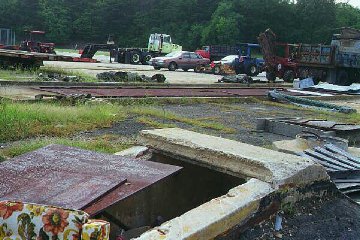 Magazine entrance with magazine in the background. This entrance was filled with junk.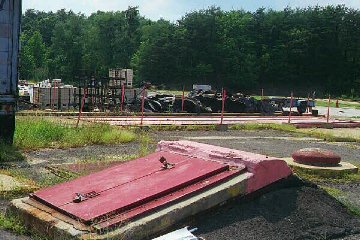 Another magazine entrance with air intake behind it.