Nike Missile Base BA-79, Maryland
GRANITE NIKE MISSILE BASE BA-79
Active 1954-1974
Just North of the historic quarrying community of Granite in Baltimore County, Maryland lies a field of abandoned radar towers, military barracks, and other buildings surrounded by chain link fencing and guarded by an empty sentry box. About a mile further north, a state police training agency occupies similar but refurbished barracks, parking cars and equipment atop cavernous underground magazines that once held nuclear-armed missiles and young Army and National Guard troops ready to launch them to defend against Soviet air and missile attack. Like hundreds of other rural and urban communities throughout the fifty states, Granite was host to an active Nike Missile Base for two and a half decades beginning in the early 1950s.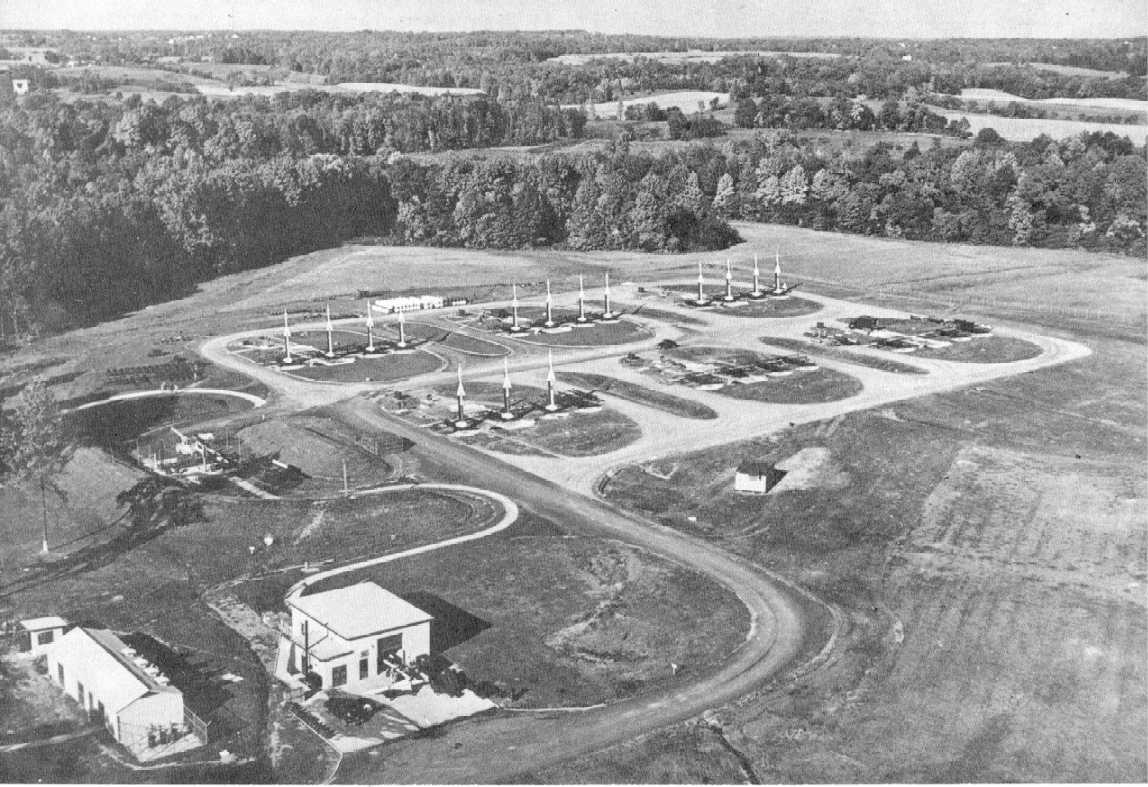 Planning for the Cold War defense of Baltimore and other U.S. cities began in 1951. Ninety-millimeter antiaircraft gun units took positions around the city in 1952, and were soon staffed by a combination of regular Army and National Guard troops. During 1953 the new Nike Ajax, a liquid-fueled surface-to-air missile with conventional explosive warhead began to replace the regular guns. Temporary field radars and support facilities were replaced by elaborate target acquisition and control radars, and mobile launchers gave way to permanent launch facilities with large underground magazines, missile assembly and warhead buildings, and troop support facilities.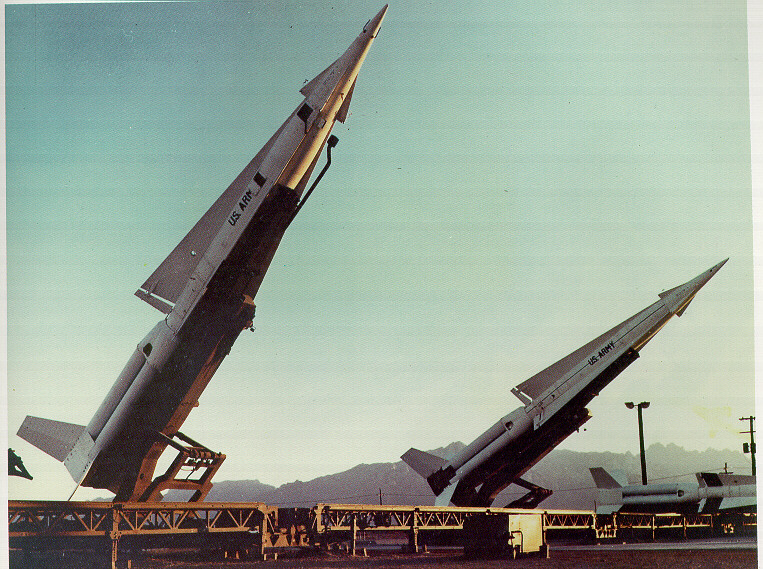 By the end of 1954 the newly completed site BA-79 at Granite opened. In early 1958 the Army began replacing the Nike-Ajax with nuclear-armed solid-fueled Nike-Hercules missiles. Since regular Army retained control over nuclear weapons, National Guard troops staffed the Ajax while Army staffed the Hercules. By 1960 National Guard troops had assumed control of all Ajax missiles in Maryland. In March 1963 Granite became the first National Guard battalion to assume operational control of the nuclear warhead-equipped Nike Hercules missiles. Ajax was then phased out, and the National Guard assumed greater operational control of the system. Through the tense years of the 1960s, hundreds of troops resided at each of the Nike sites, keeping the control and tracking systems operating at the integrated fire control sites and the missiles and warheads ready to fire at the companion launch sites.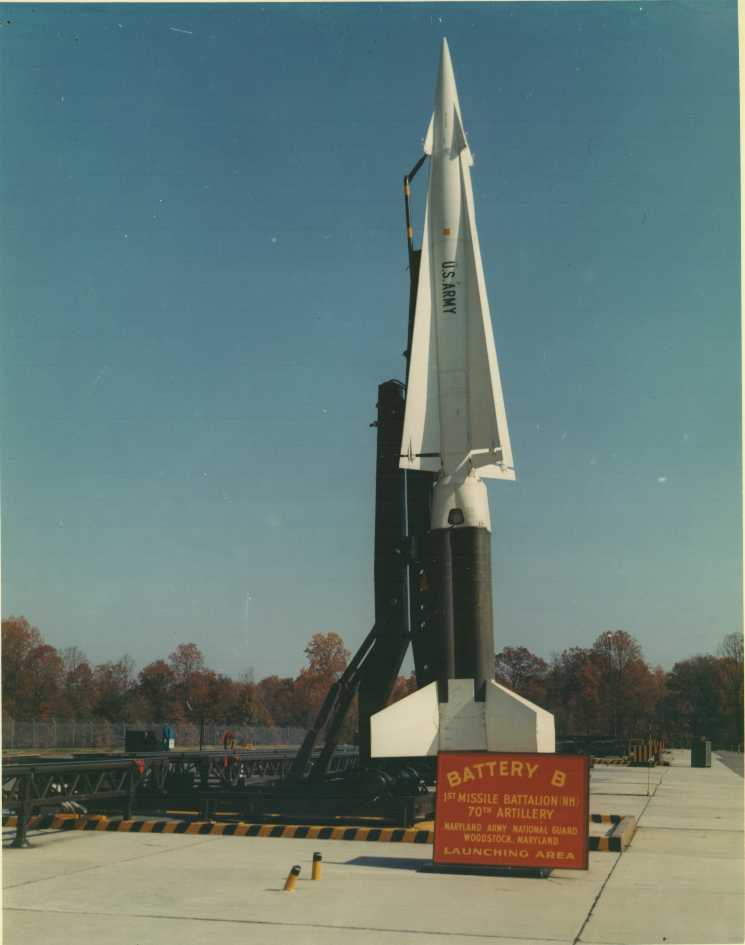 In 1972 the Strategic Arms Limitation Treaty banned anti-ballistic missile defense systems like Nike. By April 1974 the entire Washington-Baltimore-Norfolk Defense Area was deactivated, and in August of that year the National Guard converted the Granite Integrated Fire Control Site into a conventional armory. The launch site became the Maryland Police and Correctional Training Commission facility.
Supported by the Granite Historical Society, the Baltimore County Historical Trust, and the University of Maryland Baltimore County Department of History, Project Director and Granite resident Dr. Joseph N. Tatarewicz and a team of graduate student researchers conducted library, internet and archival research, recorded oral history interviews with participants, and performed cultural resources surveys of both sites during 1998–2000, documenting the state of preservation of all remaining structures through video tape and still photography.
---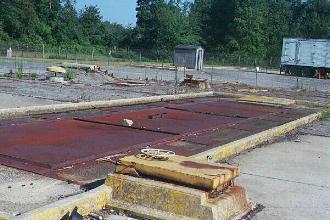 Magazine and Hatch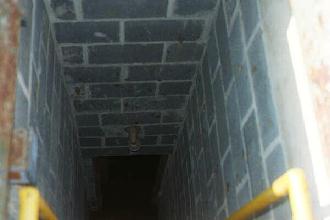 Looking down the hatch.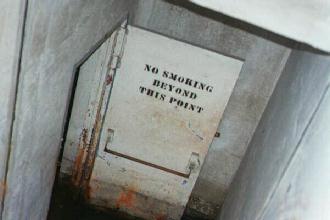 Door at the bottom of entrance stairwell.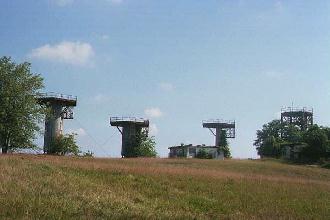 Radar Towers. HIPAR radar tower is the one on the right.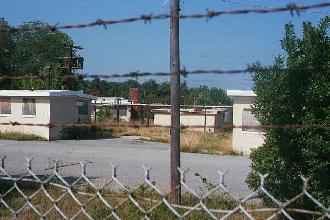 IFC area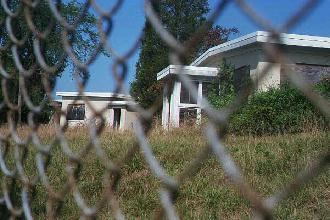 Mess Hall.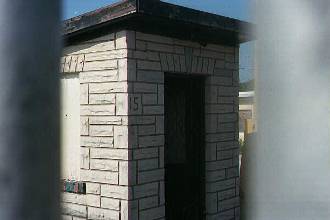 Guard hut.