Nike Missile Base C-48, Indiana
This site was opened in 1957. It was a Nike Ajax only site. When I first visited this site in the fall of 1998 I was amazed at how complete the launch and admin. area were for a site that closed in 1960. All buildings were still in place along with the two magazines. This site was built with only two magazines. When I first visited the site I couldn't figure out what happened to the third magazine. There never was one. The magazines are filled with water. This site had the administration area combines with the launch area. I could find no trace of the IFC area, which was located on Grant Ave. Where the IFC was has been highly developed with car dealers, fast food places, etc. When the site was closed the Army gave it to the county Civil Defense. That agency, now called the Office of Emergency Preparedness, is still located there. This site was manned by Battery D, 79th Anti Aircraft Missile Battalion which was replaced by Battery D, 1st Missile Battalion, 60th Artillery.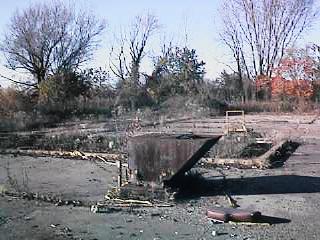 Launch area magazine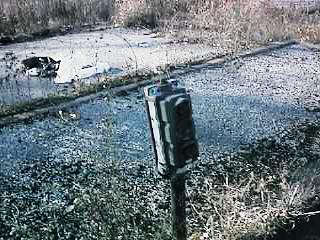 Elevator control panel next to magazine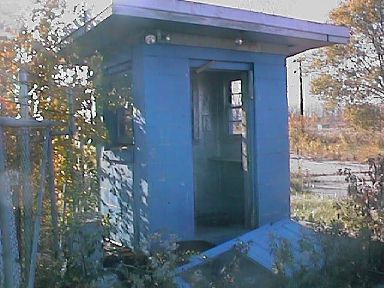 Guard Hut. Door is on ground in front.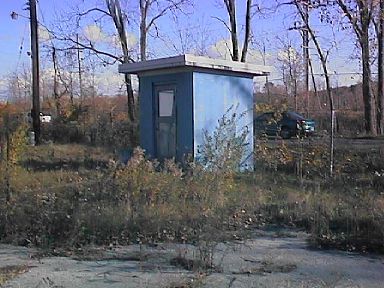 Paint storage hut I believe. Hut has no windows. The street behind hut is 35th Ave.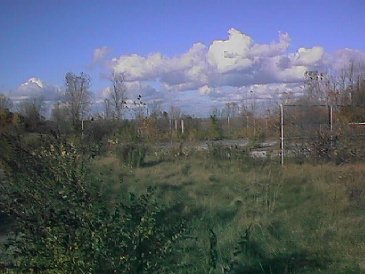 Basketball court. Complete with court surface, fencing and poles that the backboards are mounted on. Just missing the hoops.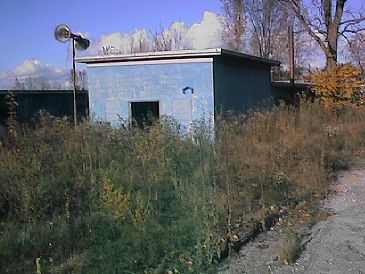 Unknown launch area building. Possible emergency generator building.