Nike Manufacturing Plant, Burlington NC
At this plant all battery and radar control trailers plus LOPAR, TTR, MTR, and TRR radars were built and tested prior to shipment to the Army, mostly by rail. During the peak of the Nike SAFEGUARD there were between 3 and 4,000 employees. The plant is empty now, and belongs to the U.S. government. There were more than 20 buildings of various sizes at this site.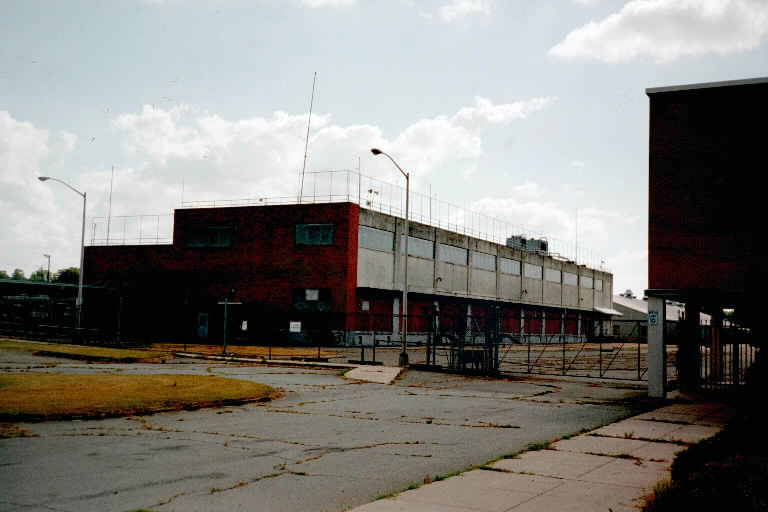 Nike Ajax Test Building. 5 or 6 systems could be tested at one time. TTR and MTR were mounted on the lower roof with a test tower (now removed) off to the levt. The LOPAR was on the upper roof. The two control trailers were located at the bricked-in openings on the ground level right. There were two large elevators at the rear to each of the roofs.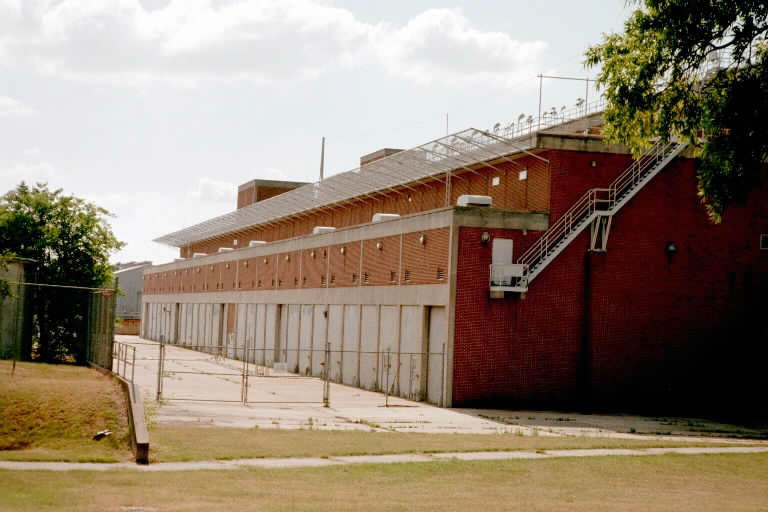 Nike Hercules Final Assembly and Test Building. A total of 12 systems could be in various states of test at one time. The ground level openings held the generator sets (vents can be seen on the roof. Nest level held the TTR and MTR radars facing a test tower near the Nike Ajax buildings (see next photo). TRR and LOPARS were on the upper roof. Assembly of the units was immediately behind the control trailers. There were large overhead tracked cranes to move the units around. The elevators at the end of the building were large enough to drive a small truck-trailer to the roofs. The building while three stories was taller than a 5 story building across the street.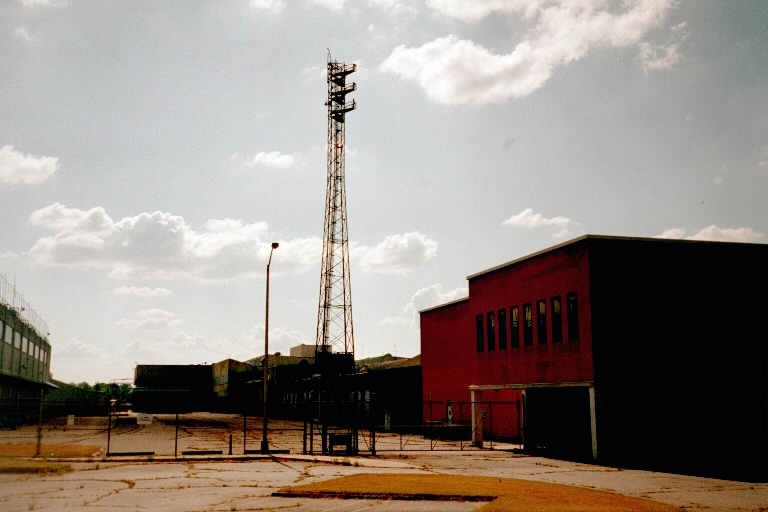 Nike Ajax Test Building to the left. The main factory building is to the right. Large machine shop cabinet assembly and plug-in assemblies were built here. Nike Hercules Test Tower is shown in the middle. There were 6 antenna positions. The RF Test Sets were in the small building at the tower base.