Nike Missile Tare Launch Battery Site Fairbanks Defense Area Alaska
Nike Tare Launch Battery

Date Activated: March 1959
Date Deactivated: May 1971

State: Alaska
Nearest Town: Newman (20 miles south)
Defense Area: Fairbanks

Coordinates:
Latitude: 64°45'29.17"N
Longitude: 147°13'2.44"W
Decimal:
Latitude: 64.758103
Longitude: -147.217344
GPS:
Latitude: 64 45.4861666666667
Longitude: -147 13.0406666666667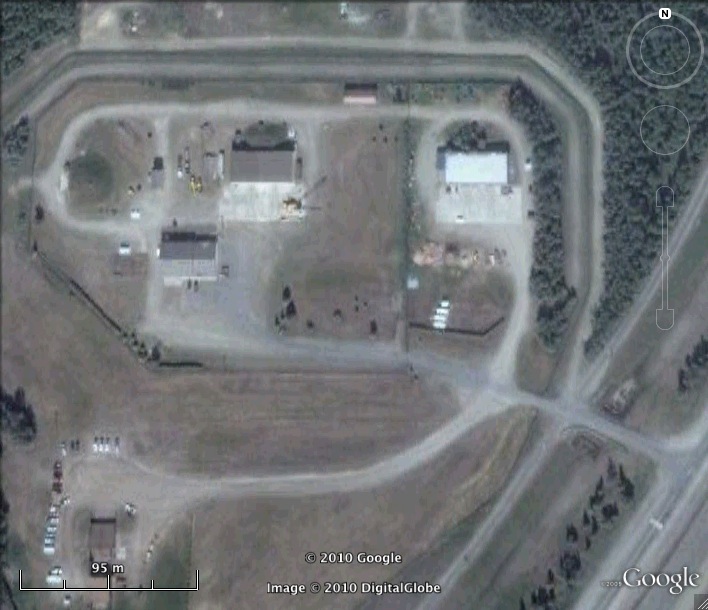 This site is partially intact, the launcher remains serves as administration facilities for Chena River Lakes Recreation Area.
The northern half of the Alaskan defenses, the Fairbanks area consisted of five sites around Fort Wainwright and Eielson AFB, and hosted US Army Alaska Air Defense Group. Fairbanks was particularly notable for being the first defense to live fire from one of its own sites; on December 16th 1959, B/2/562d launched a Hercules from Site Peter.
Ladd AFB served as an Alaskan Air Command fighter interceptor installation through January 1st 1961, when it was turned over to the Army. USARAL activated the site as Fort Wainwright. Eielson AFB served as a cold weather test facility and hosted rotational bombers and tankers under the 4157th STRATW. The Fairbanks sites closed down as part of the 1971 Defense cut backs, leaving Anchorage as the sole remaining Nike defense in Alaska.