Mill Valley Photos - Paint Locker and Lubricant Storage Building
Building 101, Paint locker and lubricant storage: A small concrete block shed, this building served as a storage space for paint and other flammable materials. Measuring 20 feet long and 15 feet wide, the building sits on a concrete slab. There is a gable roof over the single story building and no windows. The side gable roof has a projection beyond the front of the building forming a small porch area. The building is utilitarian in purpose and appearance. The building is divided into two rooms. The southern room has shelves for storing paint and the northern room is about 4 feet by 4 feet with no shelves.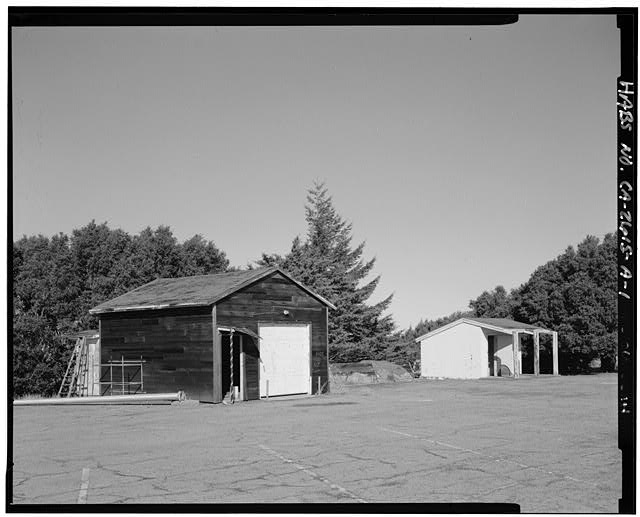 EXTERIORS OF PAINT LOCKER, BUILDING 101, ON RIGHT, AND CIVIL ENGINEERING STORAGE, BUILDING 105 ON LEFT, LOOKING NORTH.