Mill Valley General Setting Pictures and Description
The site is adjacent to Mount Tamalpais State Park. Mount Tamalpais is the highest peak in the San Francisco Bay Area. Wide ranging views back to the city of San Francisco, out to the Pacific Ocean, and of Marin County are visible from the vacant Air Station. Bordered by State Park lands, the area is frequented by recreational hikers and bikers.
Approximately 20 acres of the top of the peak was leveled by the Air Force for construction of the station. The natural waste materials of this leveling process were thrown down slope and are still noticeable. The immediate slopes below the Air Force Station are sparse, steep and rocky. Beyond the immediate area, further down the slope of the peak, the vegetation increases both in density and in diversity. Deer and other wildlife occupy the area.
The Radar Station is divided into two areas. On the west peak of Mount Tamalpais the Air Force built the living and recreational quarters for the airmen while the east peak area houses the radar working station. It appears that the Air Force made some attempt at landscaping the site. Several stone walls are still visible. Concrete stairs, because of the steep nature of the site, and sidewalks linked the buildings.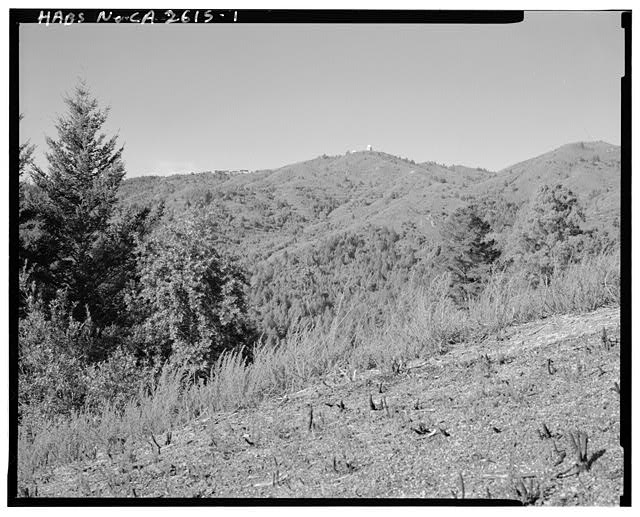 DISTANT VIEW OF THE SITE FROM PANORAMIC HIGHWAY NEAR MUIR WOODS, LOOKING NORTH-NORTHWEST.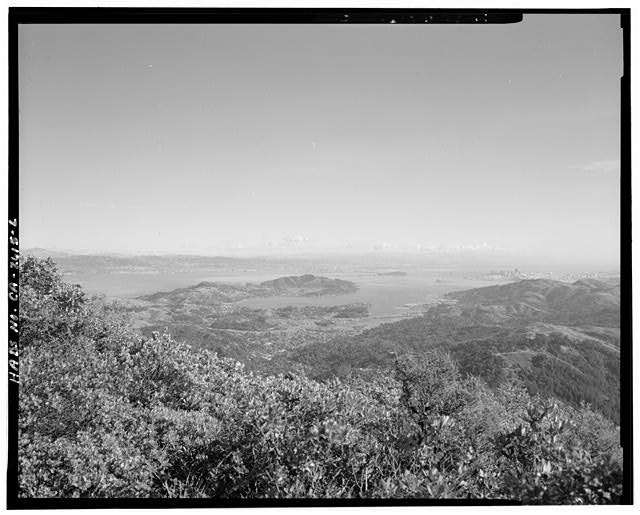 DISTANT VIEW OF THE SITE LOOKING TOWARDS MILL VALLEY AND SAN FRANCISCO IN THE DISTANCE, LOOKING WEST.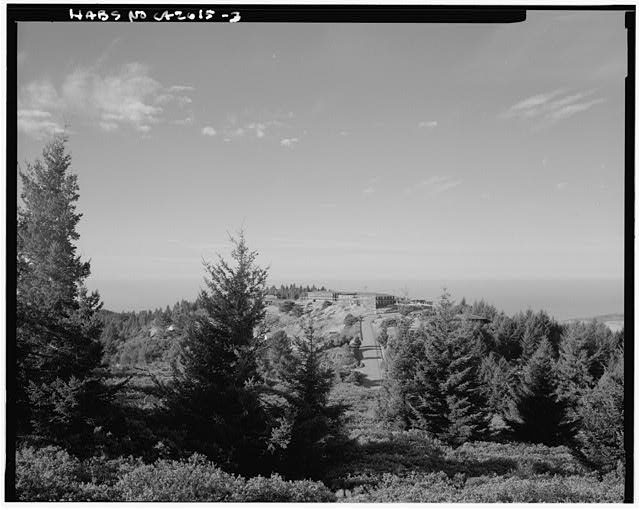 DISTANT VIEW OF THE MAIL HILL FROM RADAR DOMES, LOOKING WEST-NORTHWEST.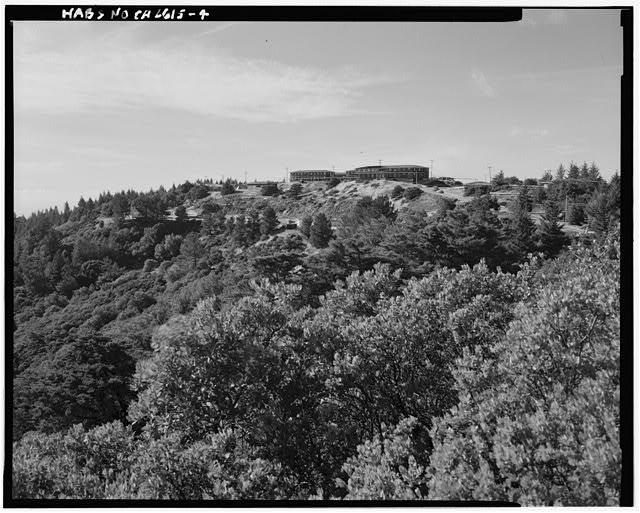 DISTANT VIEW OF MILL VALLEY AIR FORCE STATION FROM RIDGECREST BOULEVARD, LOOKING WEST.