Mill Valley Site Context Pictures
Since the Gold Rush and even before, Mount Tamalpais has been a recreational area. A railroad line, which opened in 1896 and ran until 1930, carried curious visitors to the top of the peak to take in" the views. A tradition started in the 1890's in which individuals hiked up to the peak to see the sunrise on Washington's birthday. During the 1930's and 40's, visitors came up to Mount Tamalpais for theater events and to view the construction of the Golden Gate Bridge. Thus, the peak had a long history as a gathering place for local adventurers.
With the building of the MVAFS, the United States military became part of the story of Mount Tamalpais. Though to some the station may seem an intrusion into the historic fabric of the natural landscape, there was a very real necessity for the construction of a national radar system at the height of the Cold War.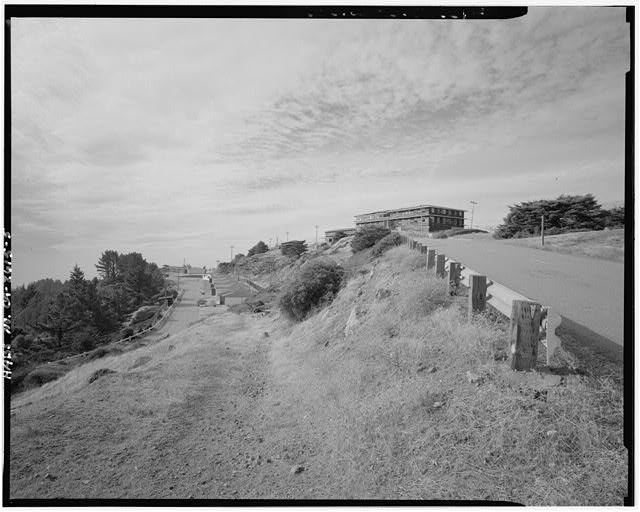 EXTERIOR CONTEXT VIEW OF THE RESIDENCES ON THE LEFT AND THE BACHELOR AIRMEN QUARTERS ON THE RIGHT, LOOKING WEST-SOUTHWEST.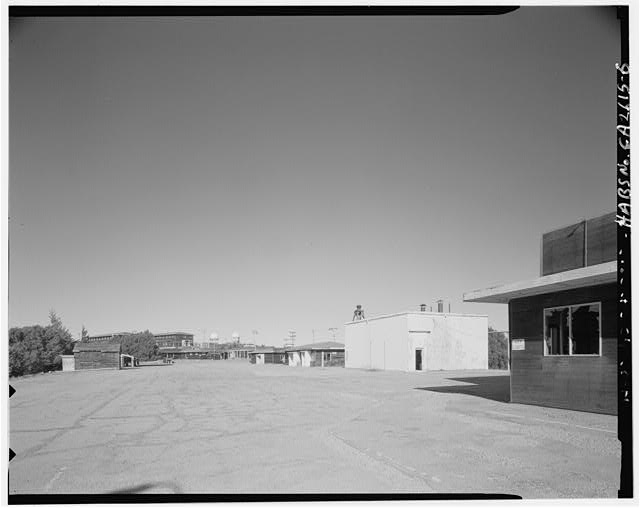 CONTEXT VIEW OF THE WEST END OF THE SITE WITH BUILDING 104 ON THE RIGHT, LOOKING EAST-NORTHEAST.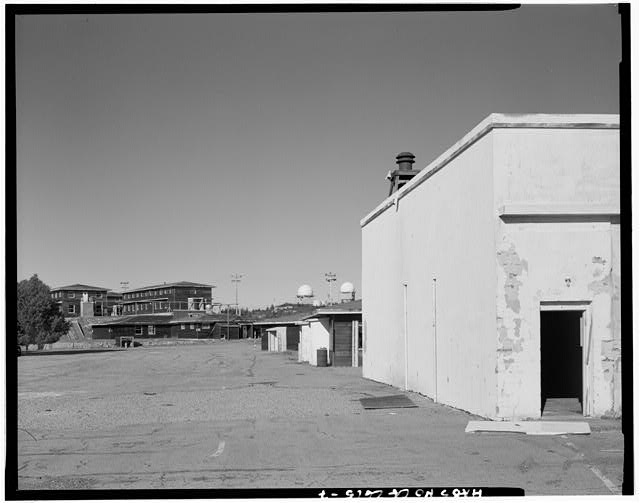 CONTEXT VIEW OF THE WEST END OF THE SITE, BUILDING 102 IN THE RIGHT FOREGROUND, LOOKING NORTHEAST.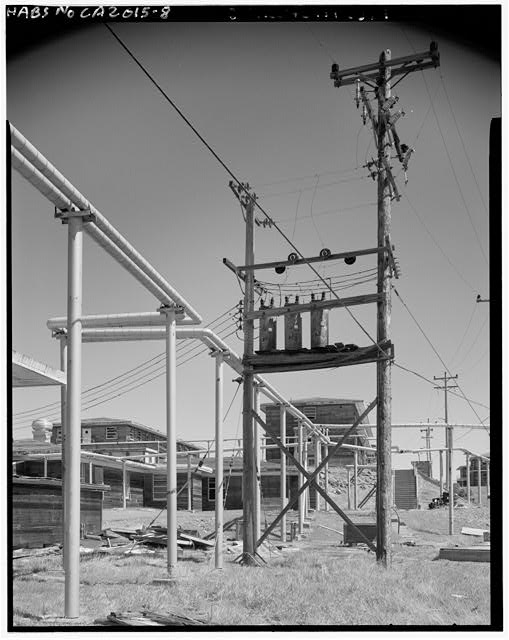 DETAIL VIEW OF THE POWER POLES, WITH BUILDING 204 IN THE CENTER DISTANCE, LOOKING NORTH.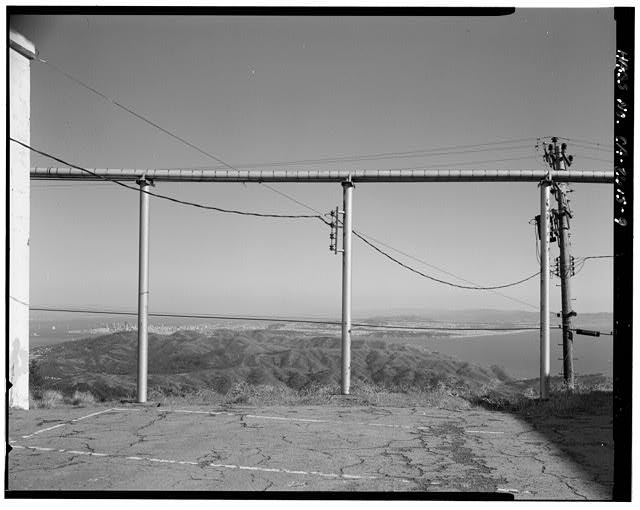 OVERALL CONTEXT OF SAN FRANCISCO THROUGH PIPES BETWEEN BUILDING 102 AND 104, LOOKING SOUTH-SOUTHEAST.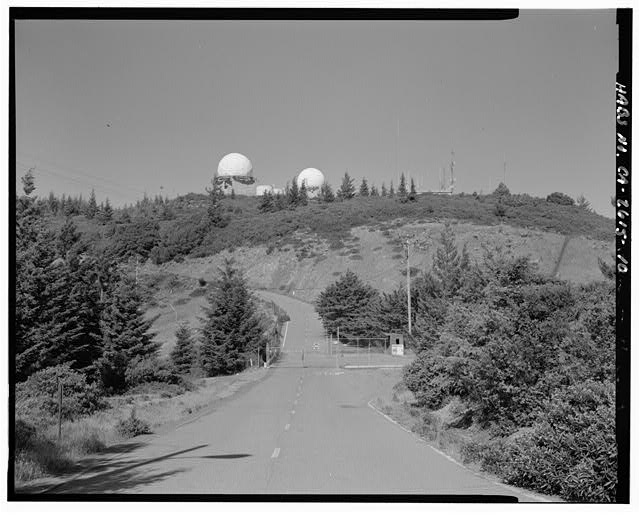 CONTEXT VIEW OF RADOMES FROM NEAR THE EXPLOSIVE STORAGE SHED, LOOKING EAST-NORTHEAST.