Mill Valley Heating Plant - Photos & Description
Building 102, Heating plant: Built of concrete block this small, almost square building, housed the heating system for the base. It measures 35 feet long by 30 feet wide, has a slab foundation and a flat roof. Windows mark the east elevation where the pipes enter the building. Two doors, one on the north elevation and one on the south elevation of the building, allow entry into the building.
Exterior overhead steam lines: A steam line system ran from the heating plant in Building 102 to other buildings to provide heat. A system of insulated steam pipes, instead of being buried underground, was elevated to a height of nine or ten feet and supported by square wooden posts. This system of silver-colored pipes runs through most of the complex. The square, wooden support posts were replaced by cylindrical metal poles when the system was rebuilt in 1963.
The interior of this building contains two large Kewanee Firebox Boilers (cast iron furnaces.) The heating system consisted of elevated pipes linking the various buildings at the station with this central steam producing building. Though a single story building the interior ceiling height is high, rising approximately twenty feet. There is one industrial steel sash window on the south wall.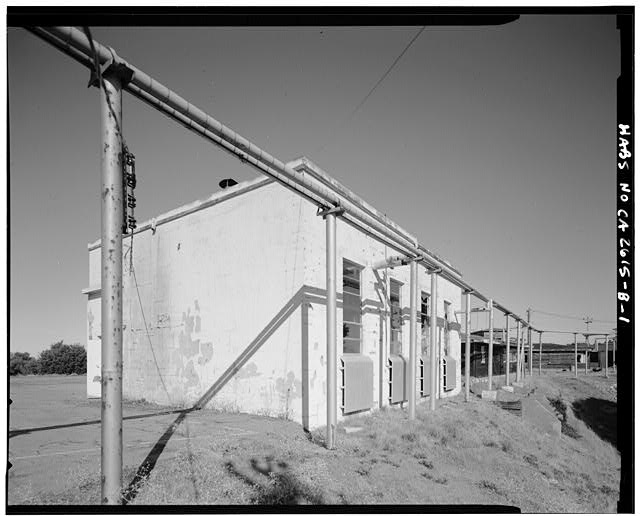 EXTERIOR OF CENTRAL HEATING STATION, BUILDING 102, LOOKING NORTH.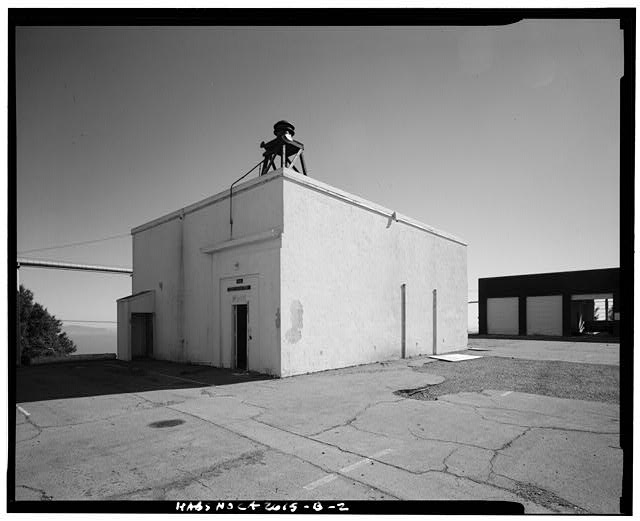 EXTERIOR OBLIQUE VIEW OF BUILDING 102, LOOKING SOUTH.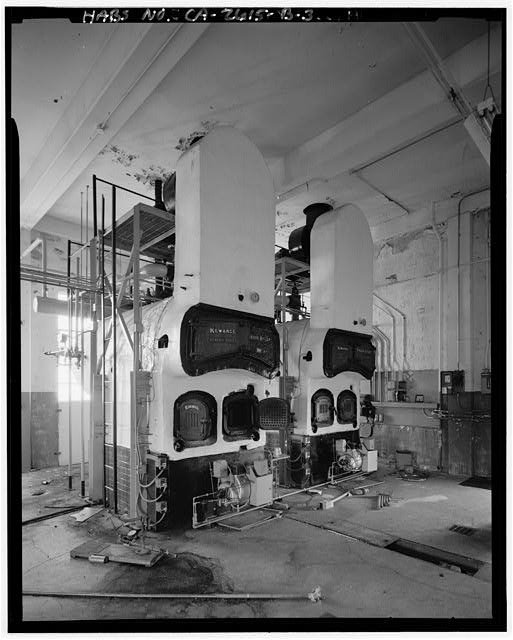 INTERIOR VIEW OF CENTRAL HEATING STATION, BUILDING 102, SHOWING FURNACES, LOOKING SOUTH.