Mill Valley Civil Engineering Maintenance Shop - Description and Pictures
Building 103, Civil Engineering maintenance shop: 60 feet by 30 feet, this is a one story wood frame building with a shallow pitch hipped roof. It has a concrete slab foundation and contains original casement windows. An interior office of this building has a paneled wall that appears to be original. The windows are the original casement with steel sash. The doors of this building are paneled.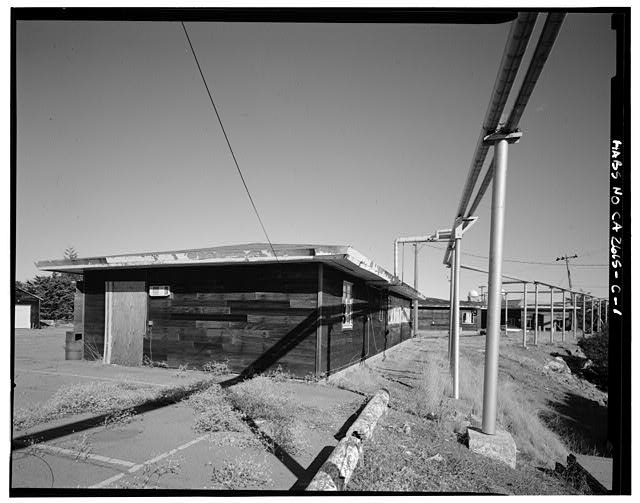 EXTERIOR OF CIVIL ENGINEERING MAINTENANCE SHOP, BUILDING 103, LOOKING NORTH.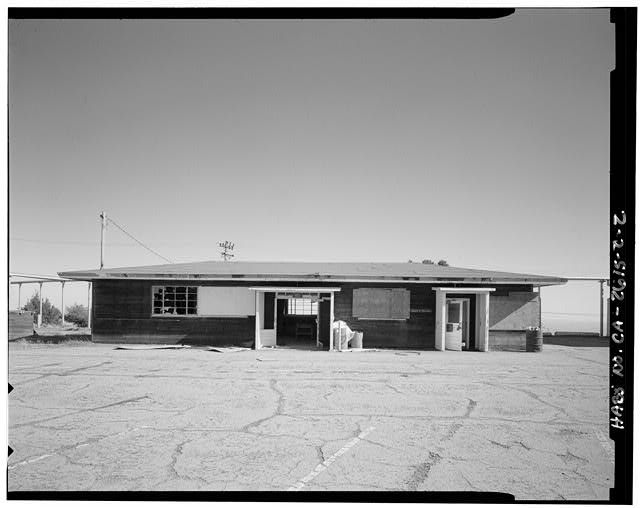 EXTERIOR ELEVATION OF BUILDING 103, LOOKING EAST.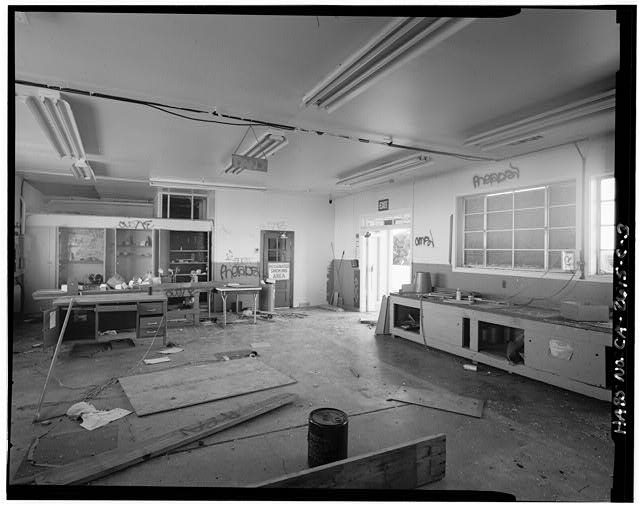 INTERIOR VIEW OF MAINTENANCE ROOM OF THE CIVIL ENGINEERING SHOP, BUILDING 103, LOOKING WEST.