Mill Valley Exchange (Post Store) Description
Exchange: Intended to serve as the Post store, this building has been demolished. The concrete foundation is still visible and measures approximately 75 feet long by 20 feet wide. No existing interior finishes remain.
With permission of the GGNRA, this building was partially demolished in 1987. Volunteers from the Tamaipais Conservation Club and from Sierra Club Bay Chapter started demolition work at the base. Their work was stopped after the destruction of four buildings at the MVAFS because of the discovery of asbestos in many of the buildings.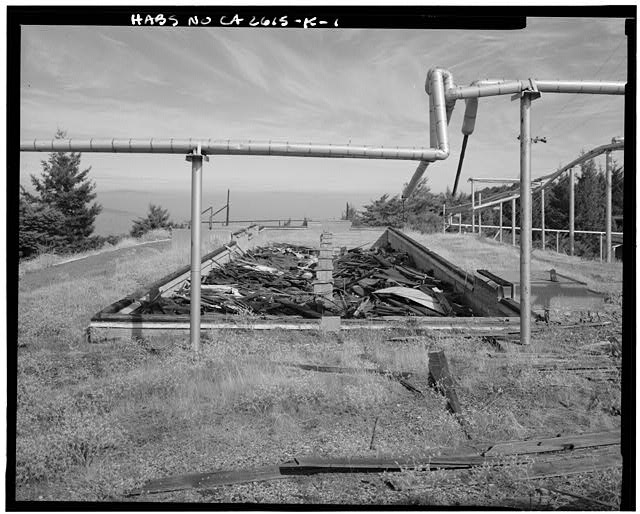 FOUNDATION REMAINS OF THE EXCHANGE, BUILDING 206, LOOKING NORTH-NORTHEAST.