Mill Valley Bachelor Airmen Quarters 208, 210, 212 and 214
Bachelor Airmen Quarters: These rectangular, two story residence halls are wood frame structures covered with dark horizontal wood siding. Each building is approximately 90 feet long and 30 feet wide. The buildings have perimeter reinforced concrete masonry foundations with small crawl spaces at both the basement and attic levels. There are eleven bays on the eastern and western elevations of the buildings. The north and south elevations are of three bays. Entries are marked by simple concrete enclosed porches. The hip roofs are accented by a generous overhang. The division between the first and second story is also marked by an overhang. This overhang is not continuous around the building, but exists only on the eastern and western facades. These buildings have been heavily damaged by weather and vandalism.
These two story buildings basically have the same configuration on the first and second levels. In plan, the buildings are comprised of a long central hallway which accesses the airmen's individual quarters. The dorm like plan is composed of 18 individual rooms on the first level. The first floor also has a TV room which appears to have been added after construction. The second floor also has 18 individual rooms. Each floor has a utility room and large bathroom. In each room the HVAC vents are located under the windows. Most of the rooms have built in closets and dressers. The stairs to second floor are concrete and each stair hall is lighted by windows.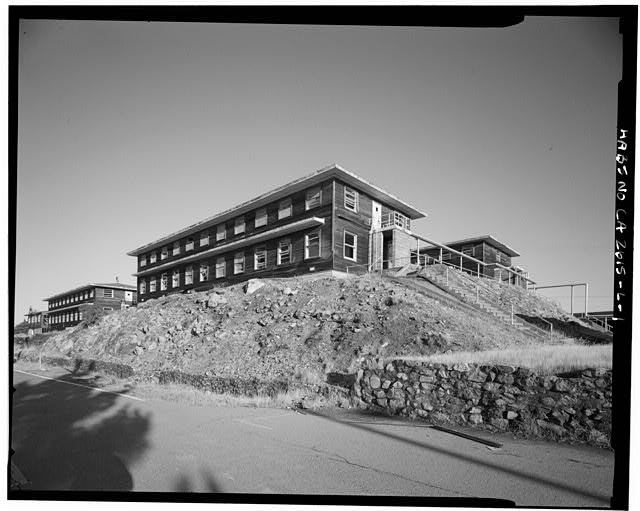 OBLIQUE VIEW OF THE BACHELOR AIRMEN QUARTERS WITH BUILDING 212 IN THE FOREGROUND, LOOKING EAST-NORTHEAST.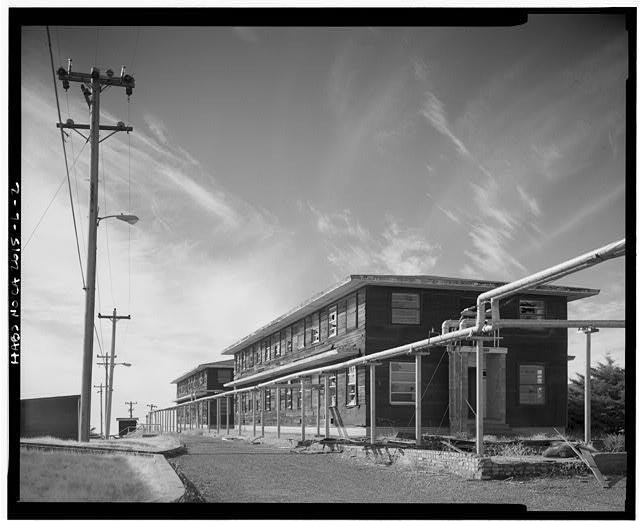 OVERALL VIEW OF BACHELOR AIRMEN QUARTERS, BUILDINGS 208 AND 214, LOOKING SOUTHWEST.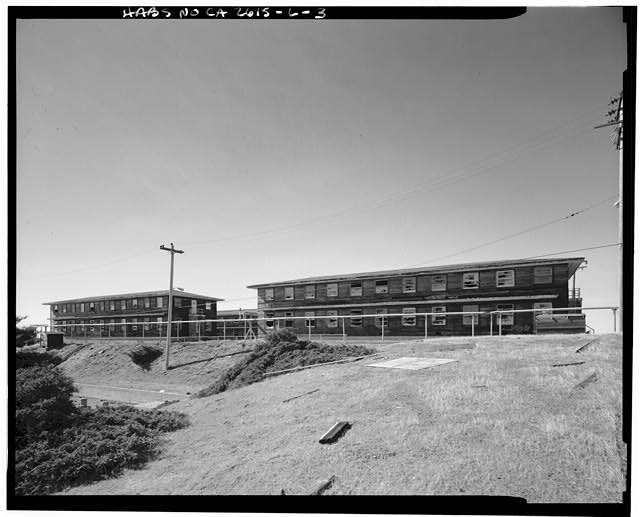 OBLIQUE VIEW OF BUILDINGS 208 AND 214 FROM BUILDING 204, LOOKING WEST-SOUTHWEST.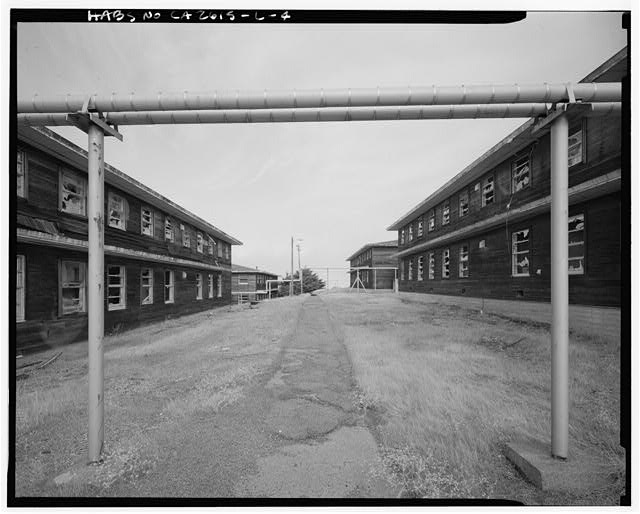 AXIAL VIEW LOOKING BETWEEN THE BACHELOR AIRMEN QUARTERS, BUILDINGS 212 AND 214, LOOKING NORTH NORTHEAST.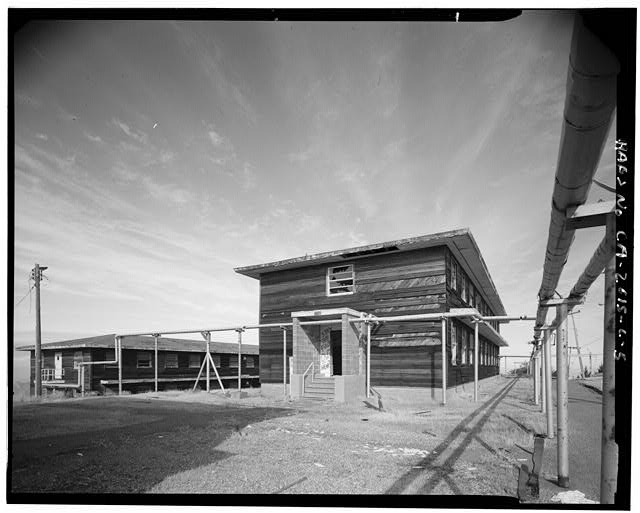 OBLIQUE VIEW OF THE BACHELOR AIRMEN QUARTERS, BUILDINGS 208 AND 210, LOOKING NORTH.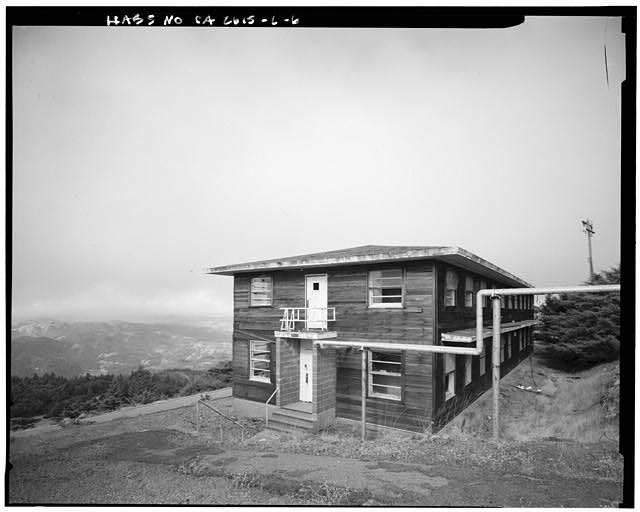 OBLIQUE VIEW OF THE BACHELOR AIRMEN QUARTERS, BUILDING 210 LOOKING NORTH.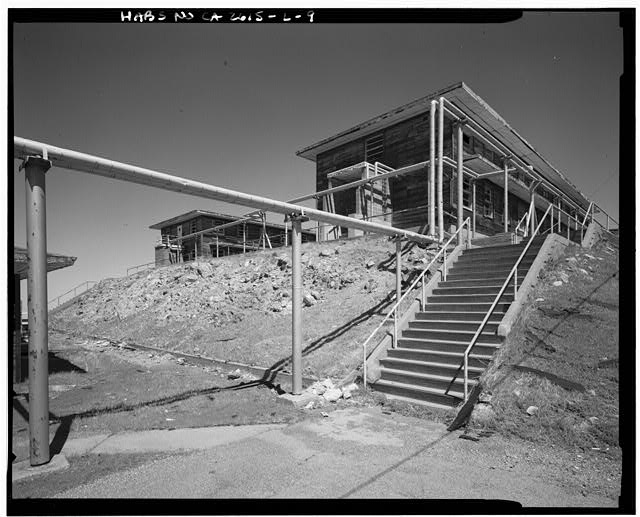 EXTERIOR OBLIQUE VIEW OF BUILDING 212 ON THE LEFT AND 214 ON THE RIGHT, LOOKING NORTH-NORTHWEST.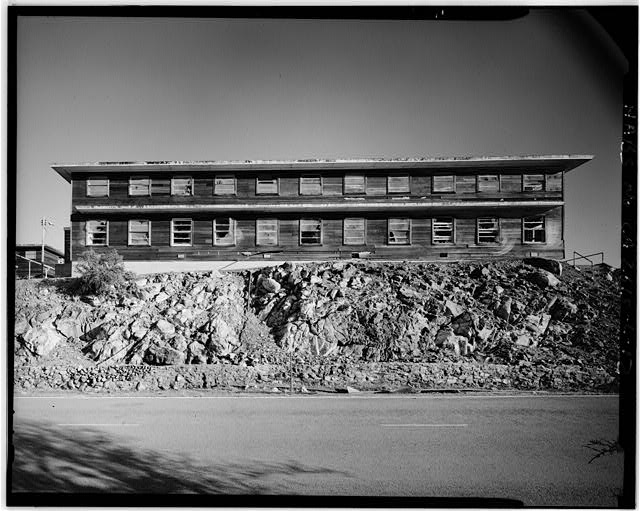 WEST ELEVATION OF BUILDING 208, LOOKING EAST.