Mill Valley Multi-purpose Building Description
Building 216, Multi-purpose building: Of this building all that remains is the concrete foundation. The dimensions of the building measure 90 feet long and 30 feet wide. These are the measurements of many of the bachelor airmen quarters constructed at MVAFS. This building was torn down in 1982 apparently because of damage from severe weather. Built originally as a barracks, the function of the building changed in 1962 to a multi-purpose building housing a library, a gymnasium, and drafting and hobby shops.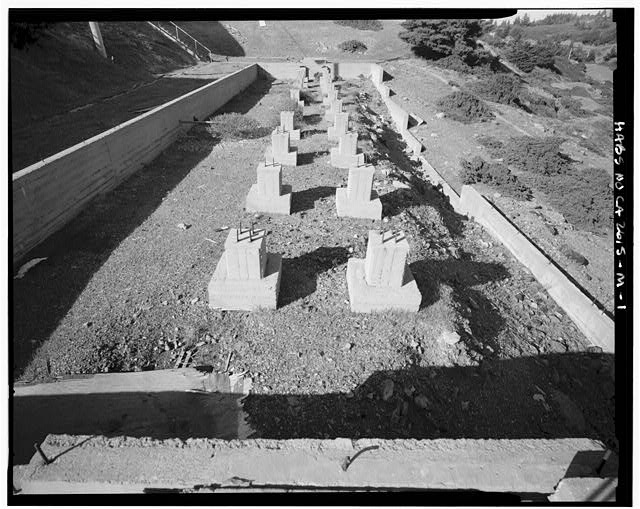 DETAIL OF THE FOUNDATION OF BUILDING 216, LOOKING NORTH.