Mill Valley Supply and Administration Building - Description and Pictures
Building 222, Supply and Administration building: This one story building is 60 feet long by 20 feet wide. It has a perimeter reinforced concrete foundation and the structural system is wood frame. Dark wood siding and an aluminum roll up garage door mark the west elevation. The building has casement aluminum windows. The interior contains several small offices and a large entrance room. There is a half story shed on the north side of the building.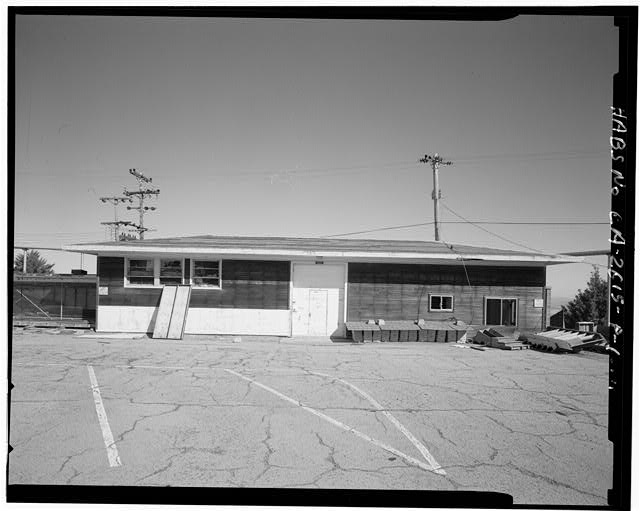 EXTERIOR ELEVATION OF THE NORTH FACADE OF BUILDING 222, LOOKING EAST-NORTHEAST.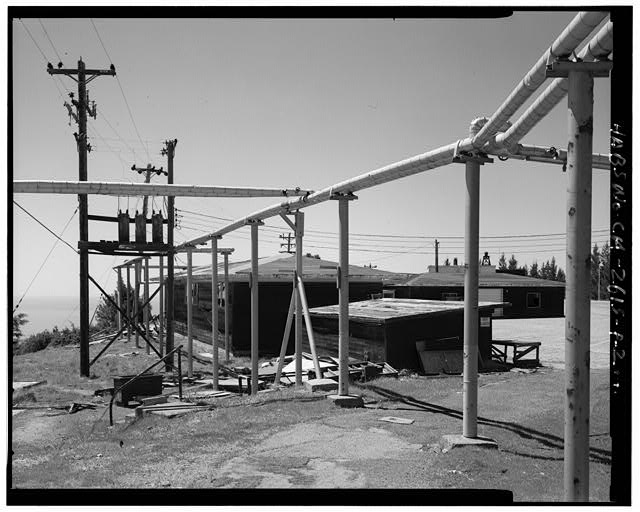 EXTERIOR WEST VIEW OF BUILDING 222 WITH BUILDING 223 IN THE RIGHT DISTANCE, LOOKING SOUTHWEST.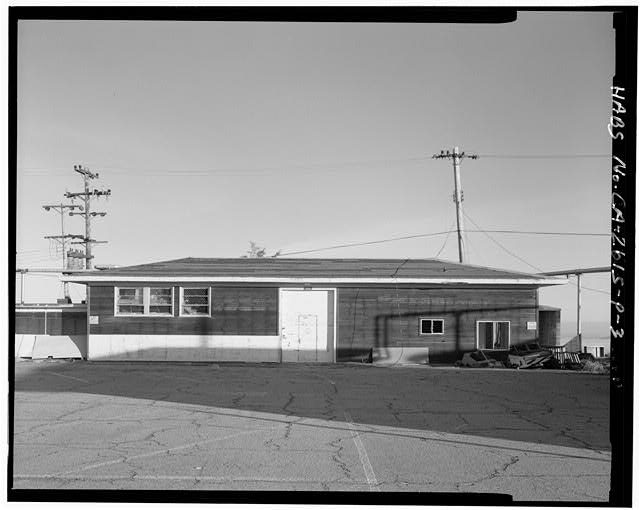 ELEVATION OF BUILDING 222, LOOKING EAST.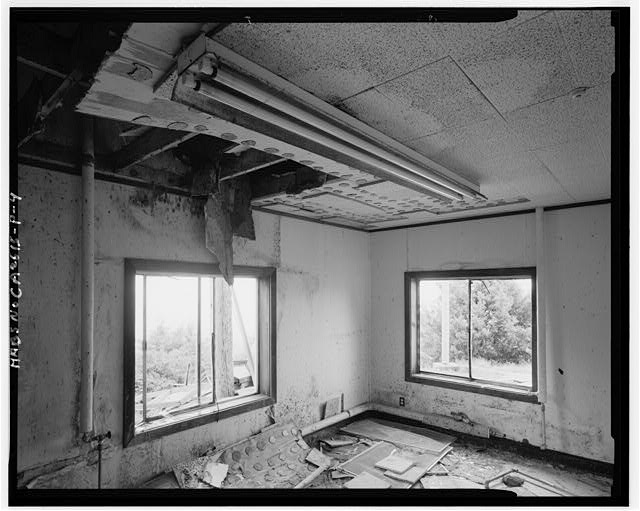 INTERIOR OF BUILDING 222, LOOKING SOUTHEAST.