Vandenberg Titan II Launch Pad decommissioned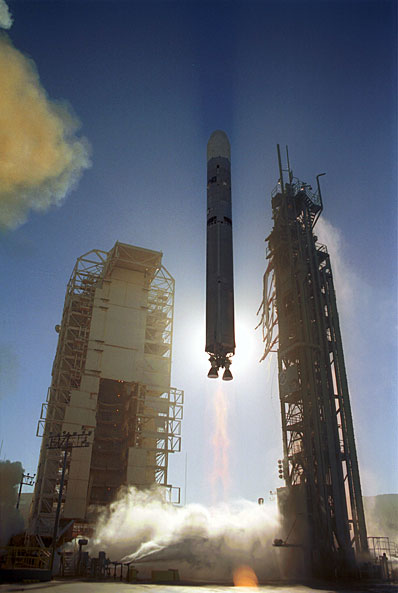 The Titan 2 rocket lifts off from SLC-4W on Saturday. Photo: Pat Corkery/Lockheed Martin


Space Launch Complex-4 West has been the starting point for all 13 converted Titan 2 Intercontinental Ballistic Missiles flown since 1988. The former nuclear-tipped missiles were recycled by Lockheed Martin to boost satellites in space, racking up a 100 percent mission success record over the 15 years.
But with the Evolved Expendable Launch Vehicles now in service -- Boeing's Delta 4 and Lockheed Martin's Atlas 5 rockets -- the U.S. military is retiring its heritage boosters in favor of the next-generation launchers.
The transition to the future means some older launch pads are being phased out, including the Titan 2's home overlooking the Pacific Ocean. The complex has been in use since the 1960s.
"It's been around for a long time. It's seen a lot of programs fly out of it. There are a lot memories there for a lot of people," said Lt. Col. Dave Thompson, the 2nd Space Launch Squadron commander at Vandenberg.
Under a $3 million Air Force contract, Lockheed Martin will "safe" the pad over the next two years, which includes work to remove hazardous systems like high-pressure gas lines and rocket propellant loading equipment.
"When that's done, what they will do is abandon the (pad) in place," Thompson said.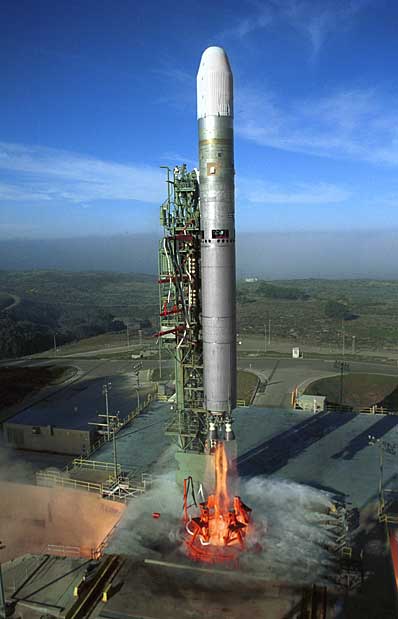 The SLC-4W pad will be decommissioned following the weekend's successful final Titan 2 launch. Photo: Pat Corkery/Lockheed Martin


Neighboring Space Launch Complex-4 East, the pad for much larger Titan 4 rockets, will see its final liftoff in February 2005. After that mission, SLC-4E will be safed.
In 2007, the Air Force will oversee efforts to dismantle the mobile service and umbilical towers of both the Titan 2 and Titan 4 pads. Safety concerns drive the decision to have the massive structures torn down.
"The Air Force has a history and background of disposing of launch towers and sites," said Col. John Insprucker, Titan program director.
Officials estimate it will cost $40 million to level both pads.
In addition, the Air Force will spend $180 million to close sites around the country that served the military's Titan program.
"It is a major undertaking," said Insprucker. "We're closing out 50 years of the Titan program. From an Air Force perspective no program office has ever really done that before.
"Titan is the first major weapon system we've really brought to the end of its service life in the rocket community."
That last Titan 4 rocket has been delivered to Vandenberg. It will be assembled on the pad next year in support of its classified mission carrying a National Reconnaissance Office spacecraft.