Nike Missile Site LA-04 Mt Gleason CA - PHOTOS - Overall Views
Mt. Gleason is one of five NIKE installations located within the boundaries of the Angeles National Forest. The other sites are Barley Flats (LA-09), Los Pinetos (LA-94), Magic Mountain (LA-98-C), and Lang (98-L) (see Figure 7), These sites were built in a variety of configurations, designed in differing utilitarian architectural styles, and vary widely in condition and integrity. The sites overall were constructed during the period extending from 1954-1957, Deactivation of the sites began in 1961 and continued through 1974.
The typical NIKE missile battery site was divided into two major areas: battery control and launching facilities. These were most often located on two separate parcels of land. A third parcel, providing housing, was generally found only at remote area NIKE sites. The battery control area contained the fire control platoon equipment including the central radar and communications facility. The launching area contained all launching platoon equipment and a missile assembly and service area. These facilities tested, fueled, and stored the missiles.
Mt. Gleason is located approximately 18 miles from Palmdale, California. Access to the Mt. Gleason facility is gained along a narrow two-lane road 6 miles from the Angeles Forest Highway summit. The site itself is composed of three primary areas: the radar (control) site, the launch site, and the administrative and living quarters. Like all Nike installations, the radar control facility was located in an area removed from the launch area. At Mt. Gleason, the radar site is approximately 1.5 miles west of the launch site. In addition, because of its remote location in the Angeles National Forest, administrative facilities, living quarters, and various other support structures were constructed at the Mt. Gleason site.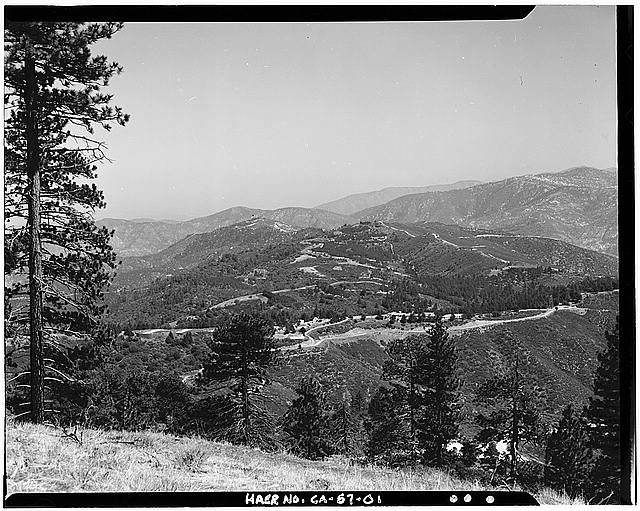 OVERALL VIEW LOOKING NORTH (DOWN HILL), SHOWING LAUNCH PADS AT LEFT, HELIPAD IN FRONT, AND BARRACKS AREA ON RIGHT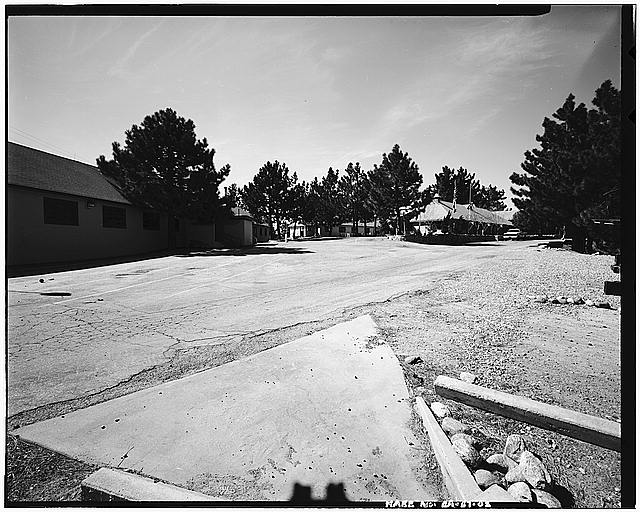 VIEW OF BARRACKS AREA, SHOWING ENTRANCE GATE AT IMMEDIATE LEFT, LOOKING WEST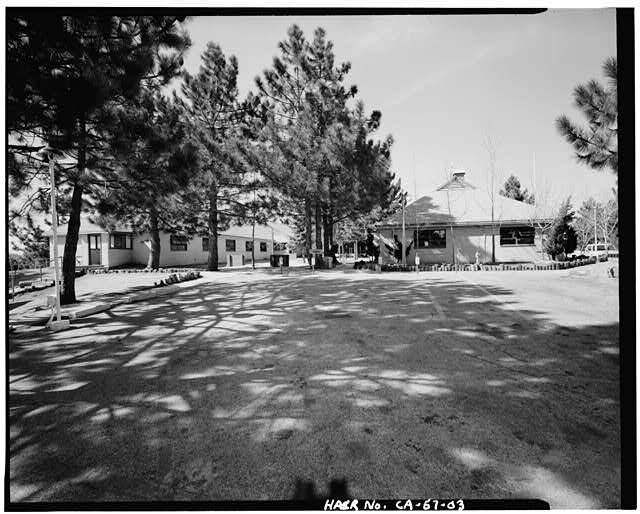 VIEW OF BARRACKS AREA, LOOKING WEST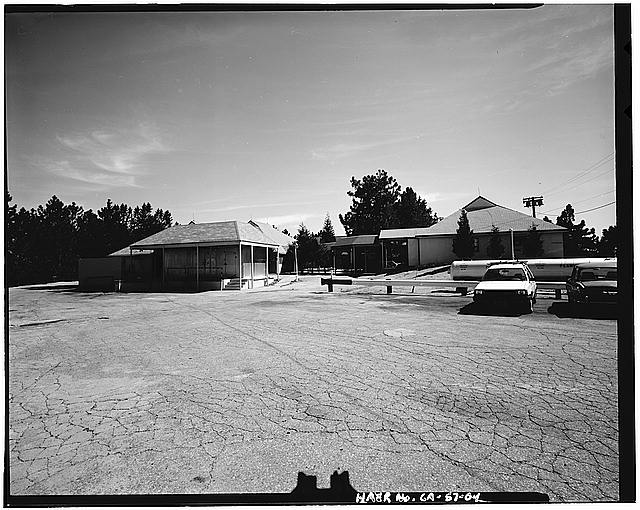 VIEW SHOWING MESS HALL-BARRACKS, LOOKING EAST
VIEW SHOWING DOUBLE FENCE AROUND LAUNCH AREA, 004. ANOTHER BARBED WIRE FENCE IS LOCATED AT BASE OF RETAINING WALL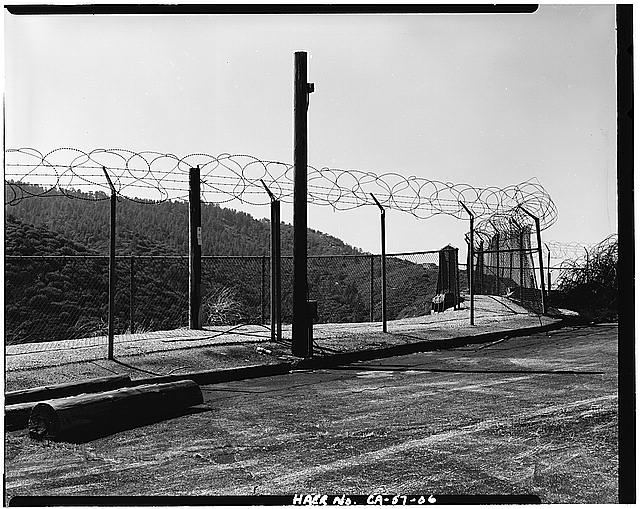 VIEW SHOWING DOUBLE FENCE AROUND LAUNCH SITE, LOOKING NORTHWEST
OVERALL VIEW OF LAUNCH PAD, SHOWING HELIPAD AT LAUNCH AREA, LOOKING NORTH. BASKETBALL COURT IN BACKGROUND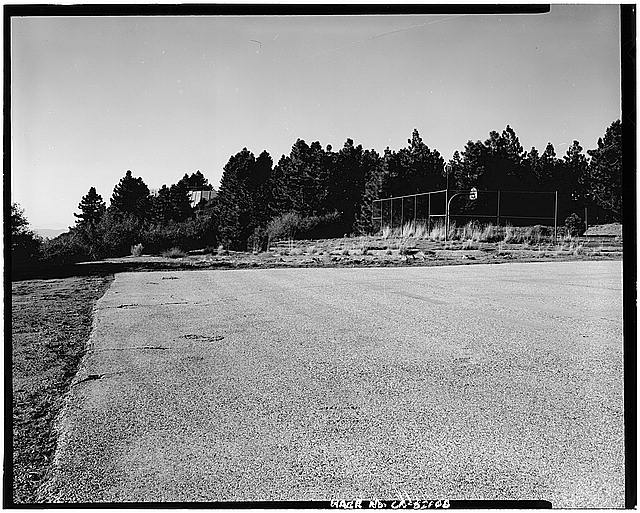 VIEW OF HELIPAD IN LAUNCH AREA, LOOKING WEST. BASKETBALL COURT ON RIGHT, RETAINING WALL VISIBLE
Photos - Overall Viewt
Photos - Launch Area
Photos - Administrative Area
Photos - Missile Assembly Area
Photos - Silos Alpha and Bravo
Photos - Silo Catfish Exterior
Photos - Silo Catfish Interior
Photos - Radar Area
Photos - Site Plans
Information about this Nike Site

Other Los Angeles Sites & LA Site Information
Other California Sites
Other Locations by State